Gabriel's Messenger Films presents the film "The Investigator" directed by Curtis Graham at the JP2 International Film Festival. The original score of the film is composed by Luigi Pulcini. The music department includes Saverio Rapezzi and Fabrizio Mancinelli as orchestrators.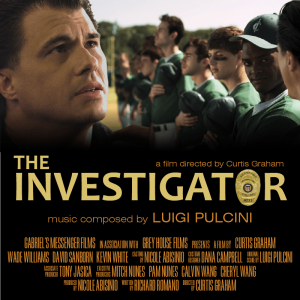 Twenty year veteran investigator Sergeant James Buanacore starts the most important investigation of his life when a drug bust goes tragically bad. The death of the apparent suspect forces James out of the job he loves and into retirement. When James' wife Stephanie has a miscarriage, he is devastated and begins to wonder about and question his previously strong faith. Depressed and angry, James isolates himself until his brother helps him get an interview and he takes a job at the local Christian High School as a part time criminal justice teacher and baseball coach. With his cop mentality challenging his students, James struggles through experiences with an unsupportive principal, a youth pastor with a secret, and rebellious students. But when his best option seems to be quitting, a student challenges him to begin the investigation that will change his life, and those of his students, forever.
It is a story inspired by true events, written by Richard Romano.