Composition
Let the film score be the invisible actor turning your vision into music.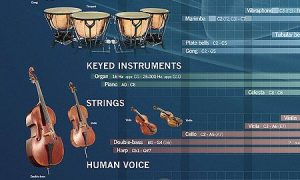 Orchestration
The Score's flavors and colors flowing directly from Picture's soul.
Music Editing
Refining and tailoring music ideas to best fit the picture… and the director's vision.
Music Supervision
When your movie wants to "sing", you will get the right songs… or just the right composer.
Sound Engineering
Make everything sound uniquely A-level.
Live Orchestra
The difference between pleasantness and goose bumps. Worth it? You are allowed to ask.
MIDI Programming
Demos, mock-ups and an electronic plus to your score. Always top quality.
Music Preparation and Copying
The strongest support for an enjoyable and exciting recording session. Just forget stress and pressure.
Music Consulting
Any music related question? Solve your doubts and get help to choose the best solution.